I found out the death of the great Swedish actor Max von Sydow late this afternoon. 90 years old, I found myself amongst my sadness thinking back to what an extraordinary career he had. From his works in the 1950s and 1960s with the man who arguably pushed his career Ingmar Bergman, to his works with American directors such as William Friedkin and Steven Spielberg, few European actors had a career quite as diverse. His involvement in foreign cinema and blockbuster movies from various parts of the world was a testament to how respected he was in so many quarters. His versatility was all to see in so many different projects and here lie 10 films that presented Sydow as a titanic presence of world cinema, and one who will be sorely missed.
The Virgin Spring (1960)
One of his collaborations with Bergman saw him portray Tore whose daughter is raped and murdered and seizes the opportunity to kill those responsible when they stay at his home by chance. His killings of the perpetrators and the young boy accompanied by them is relentless to view and Sydow's vengeance-hungry Christian Per was as worthy of discussion as his Antonius Block.
Through a Glass Darkly (1961)
Though not one of Bergman' strongest works, this deserves an honourable mention for the acting of Sydow. Sydow's character's wife is suffering from a mental illness when she comes home for the summer and the toll of her uncertain future results in a world-class performance from him in one notable scene. He makes his excuses from a lunch and hides in an upstairs room breaking down in tears, one of the most intensely acted sequences from a Bergman film.
The Exorcist (1973)
Arguably the role most people will remember him, his Father Karras was a key part of one of the most infamous and finest horror films of the 20th century. His career was grand enough that he did not need to be known primarily for his role as the tragic priest bought in to free the demon from Linda Blair in this, but his characterisation was essential to the film's success. With his presence key to the film, Sydow contributed to one of the most iconic posters in cinema history.
Three Days of the Condor (1975)
Sydow was just as adept at playing the villain as he was the hero of the story and in one of his more menacing performances, he portrayed a bespectacled hitman trying to kill Robert Redford in this conspiracy thriller.
Never Say Never Again (1983)
Sydow's involvement here as Blofeld in Sean Connery's unofficial Bond film was mainly down to Connery's determination to secure the best cast for his comeback film, a sign of his value within the industry within his peers. Sydow was quietly sadistic as the SPECTRE chief who in a calm and at one point cheeky manner outlines his plans to steal nuclear weaponry for extortion purposes.
Hannah and Her Sisters (1986)

Woody Allen's ensemble piece about relationships included Allen himself, Michael Caine, Mia Farrow and Dianne Weist and Sydow's involvement was just as worthy as the dull artist whose younger wife played by Barbara Hershey leaves him. Their break-up sequence is both uncomfortable and honest to watch as infidelity is gradually revealed, guided by an emotionally-charged Sydow, a sequence which would go some way for justifying Allen's victory for the Original Screenplay Academy Award.
Pelle the Conqueror (1987)
Receiving a Best Actor Academy Award nomination, Sydow portrayed an aeging widower who guides his young son as they seek a more prosperous future outside of economically-deprived Sweden for prosperous Denmark. Fighting off the bullish activities of the management in the farm they end up working on, the film is less a story of survival and more of a testing of a father-son bond, the result being a deserved winner of the Palme d'Or at Cannes.
Europa (1991)
One of Lars von Trier's earlier works featured Sydow in a role as a narrator in this pastiche of post-World War II Germany. His voice is chilling to listen to in the film's denouement as the main character drowns and is told he will die upon a count of 10, the scene made more intense by Sydow's narration. Rarely has a count of 10 sounded as effective.
Sleepless (2001)
Dario Argento's giallo picture saw Sydow portray a detective bought out of retirement to solve murders connected to a previous case. His eccentric methods provided him with more depth than the usual lead characters involved in Argento's more contemporary pieces. His death spurred from a heart attack laughing at an intruder right after smoking a cigarette for the first time in decades provoked sorrow because of the likable nature of this character.
The Diving Bell and the Butterfly (2007)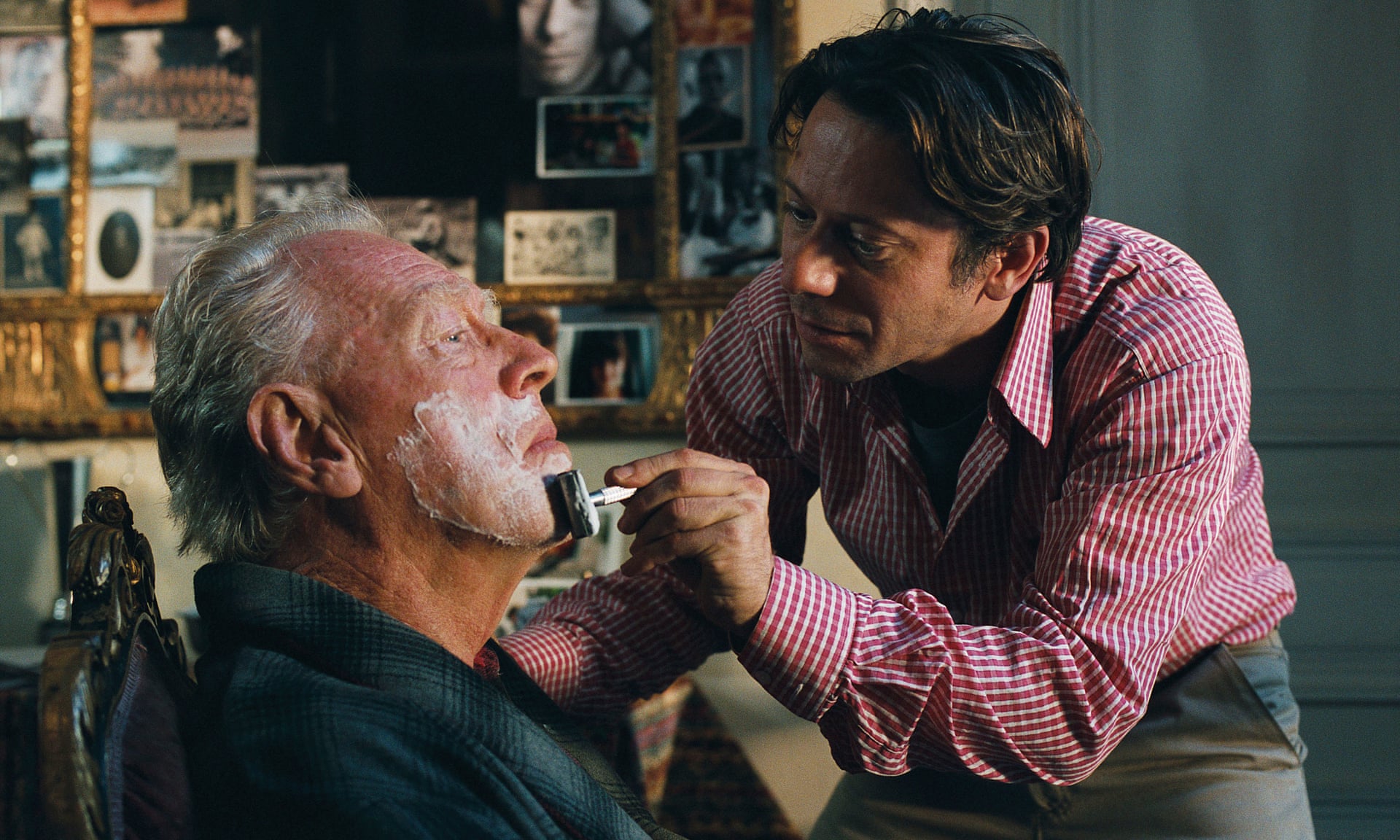 In Julian Schnabel's poignant biopic of a magazine editor played by Mathieu Amalric left paralysed because of a stroke and only capable of communicating via blinking in one eye, Schnabel presents flashbacks of the editor's life pre-accident. One of those depicts a touching scene between Amalric and Sydow as the son shaves his father while he discusses him missing his wife. Though only in one scene, Sydow's scene was a welcome one, a representation of how welcome he was onscreen whether in a short or large role.